UFO - Jet Lighter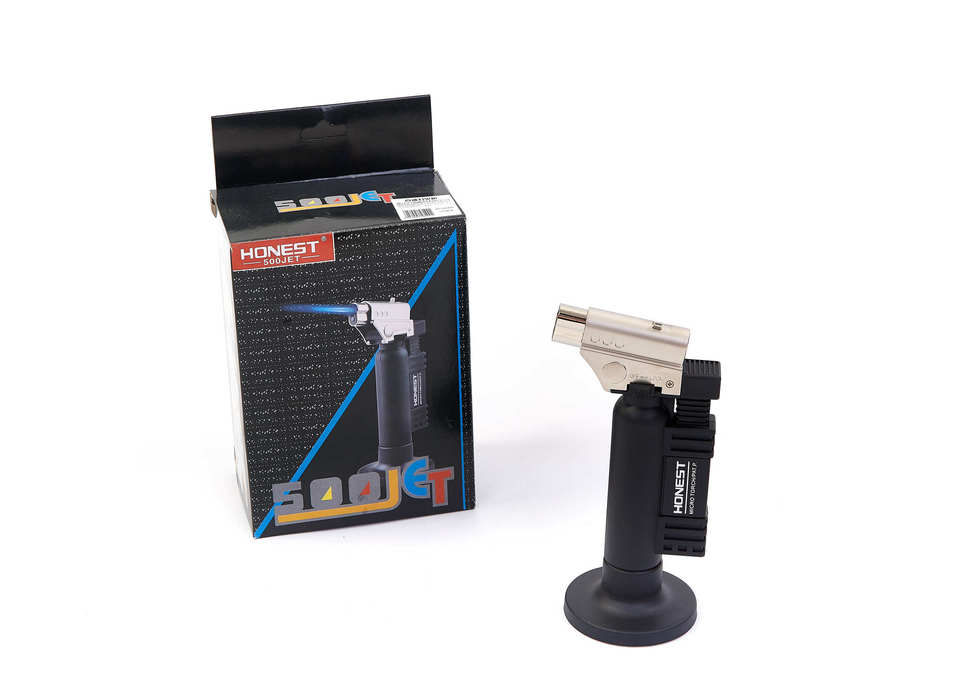 The UFO jet Lighter is the perfect accessory for anyone who needs to start a fire in tricky conditions.
Once lit, it will not be blown out and the flame and heat can be directed at a specific point. This is the best and most suitable way to start your cold smoker.
It can also be used like a flame for use in the kitchen as a Professional Quality Culinary Torch: it is suitable for use in processing of delicious caramel desserts, meat barbecue, cigar lighter, small handicraft and so on.
This product does not come with  fuel,  but has re-filling capacity through the nozzle on the underside so you can use your lighter over and over.
This lighter is designed with a security lock to prevent against improper operation and accidental ignition.
Refillable and with Adjustable flame intensity the temperature can reach up to 1300 c/2500 F to meet various needs.